This e-visa index c319, starting from 25th of December 2022 replaced by second home visa.
Second Home Visa is a type of visa that can be chosen by foreigners who wish to live in Indonesia for 5 (five) or 10 (ten) years and not to work. The policy based on PP no. 48/2021 aims to make it easier for international elites or world investors who wish to observe business potential and arrange investment permits to be developed in Indonesia.
Kitas retirement is still available to apply through a conversion from a b211a visit visa.
Requirements for kitas retirement application:
Original Passport.
Bank statement, proof of fund of minimum USD 2.500 or equivalent.
Proof of accomodation, copy ID card of landlord.
Proof of having insurance (life and health insurance)
Copy ID card of worker.
e-Visa b211a and the proof of visa payment.
Process time:
– Evisa b211a application: 7-15 days.
Kitas application: 20-30 days
This type of visa is not suitable for work, if you intend to work in Indonesia, you will need to apply for the e-Visa index c311 or c312.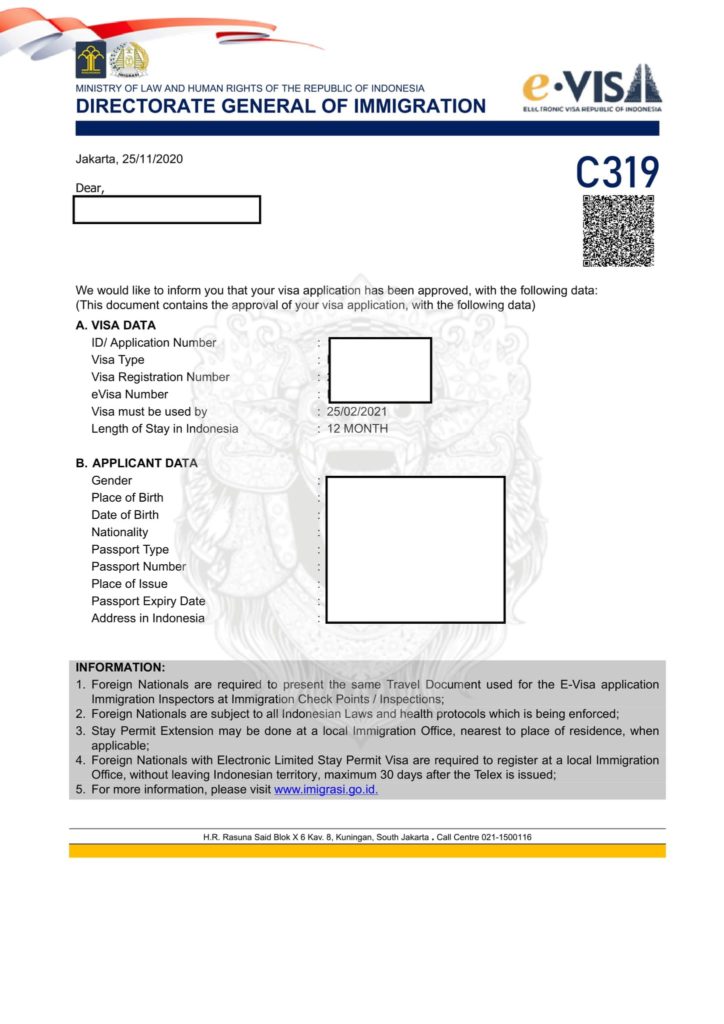 Below the comparation between retirement and second home kitas.
Fill in below your data to obtain evisa B211A.