This e-visa is a single entry valid for a period of 90 days. The period of stay in Indonesia is granted for 60 days (two months) from the date of entry in Indonesian territory.
The stay permit derived from this visa is extendable 2 times for each extension is granted a period of stay of 60 days.
It is no longer needed to go to the Indonesian Embassy in your home country to apply for a visa. The e-Visa will be forwarded by Jasa Eka to your inbox without you needing to visit any embassy. Once you received the e-Visa, you have 90 days to enter Indonesia before it will be cancelled.
Jasa Eka will, in accordance with the provisions of law and regulations, obtain the visa approval from the DGI, file the application for the e-Visa, and complete the e-Visa application payment. The visa will be sent to you electronically as an e-Visa.
Requirements:
Color scan of passport (cover + data page), passport validity for a minimum of six months.
The latest Bank Statement.
Color Photograph.
Information concerning address in Indonesia.
We will send your application to the Directorate General of Immigration after verifying your data and send you the invoice. After receiving the payment, your billing will be paid to DGI and your e-Visa will be processed. Note the billing is only valid for 7 days. The approval takes 7 days after billing payment.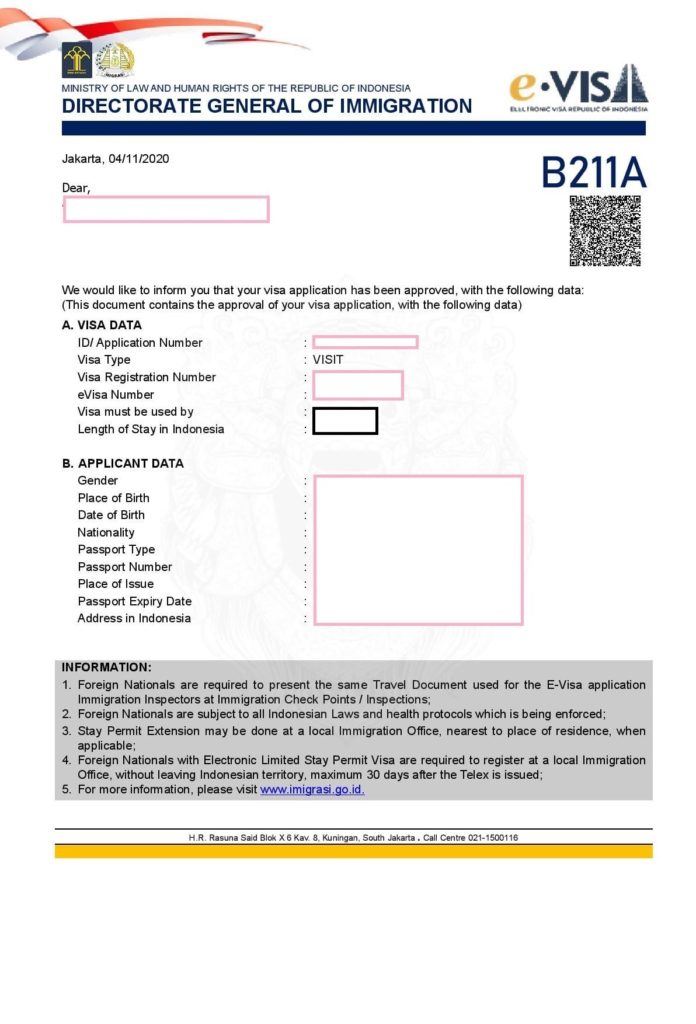 Fill in below your data to obtain evisa B211A.