Limited Stay visa index C314
e-Visa index C314 is a single entry visa purpose for foreigners who will carry out activities in Indonesia as investors. The holder of this e-Visa is not allowed to work in Indonesia.
This e-visa is the entry permit but not the staying permit. As soon as you enter Indonesian territory, you are required to register at a local Immigration Office within a maximum of 30 days to obtain the Kitas. The Kitas is a multiple entry stay permit that is valid for 2 (two) years from arrival date (extendible).
Requirements for e-visa index C314 application are as follow (all documents scanned in color):
Passport (data page + front cover), validity minimum 36months.
PMA documents (Deed of Establishment, Legalization of Ministry of Law & Human Rights, NPWP, NIB, Certificate Standard, Company profile), head letter of the company.
KTP/Passport of the director of the PMA.
The latest bank statement PMA/applicant.
Color photograph.
Information concerning address in Indonesia.
Requirements for Kitas application are as follow:
Original Passport.
Copy e-visa C314, the proof of payment and the visa sticker.
PMA documents, head letter of the company.
Copy KTP/Passport of the director of the PMA.
Process time:
Evisa application: 7-15 days.
Kitas application: 10-20 days.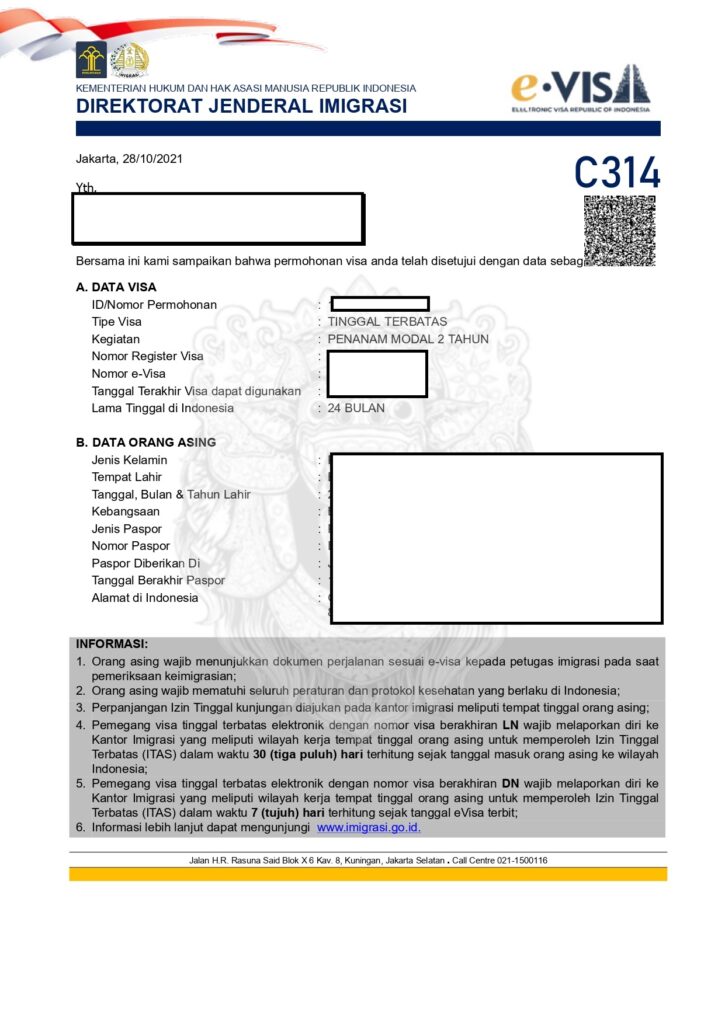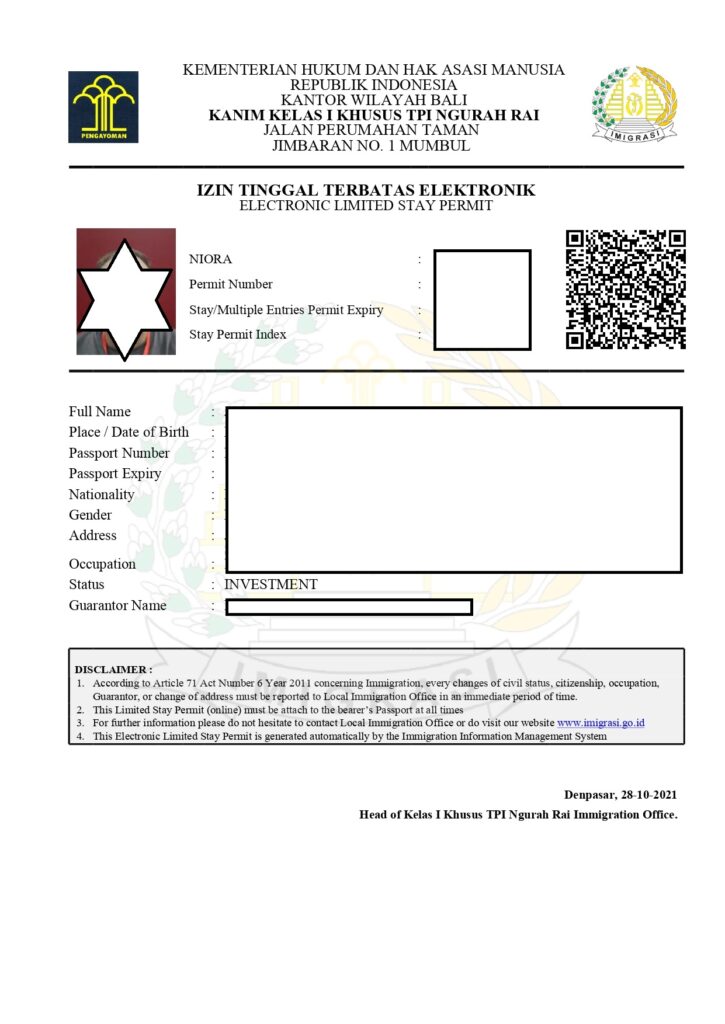 Fill in below your data to obtain e-visa C314