e-Visa index C318 is a single entry visa purpose for those who are ex-Indonesian citizens who intend to live in Indonesia. The holder of this e-Visa is not allowed to work in Indonesia.

This eVisa is the entry permit but not the staying permit. As soon as you enter Indonesian territory, you are required to register at a local Immigration Office within a maximum of 30 days to obtain a Kitas. A Kitas is a multiple entry stay permit that is valid for 1 year from arrival date.
Requirements for evisa index C318 application are as follow (all documents scanned in color):
Passport (data page + front cover), validity minimum 18months.
The latest bank statement.
Copy ID card and family card of the Indonesian family member.
Evidence of being an Indonesian citizen which can be proven by documents as Indonesian ID card/Kartu Keluarga (family card)/Birth certificate/passport.
The proof of returning passport in the Indonesian embassy.
Color photograph.
Information concerning address in Indonesia.
Process time:
Evisa application: 7-15 days.
Kitas application: 10-20 days.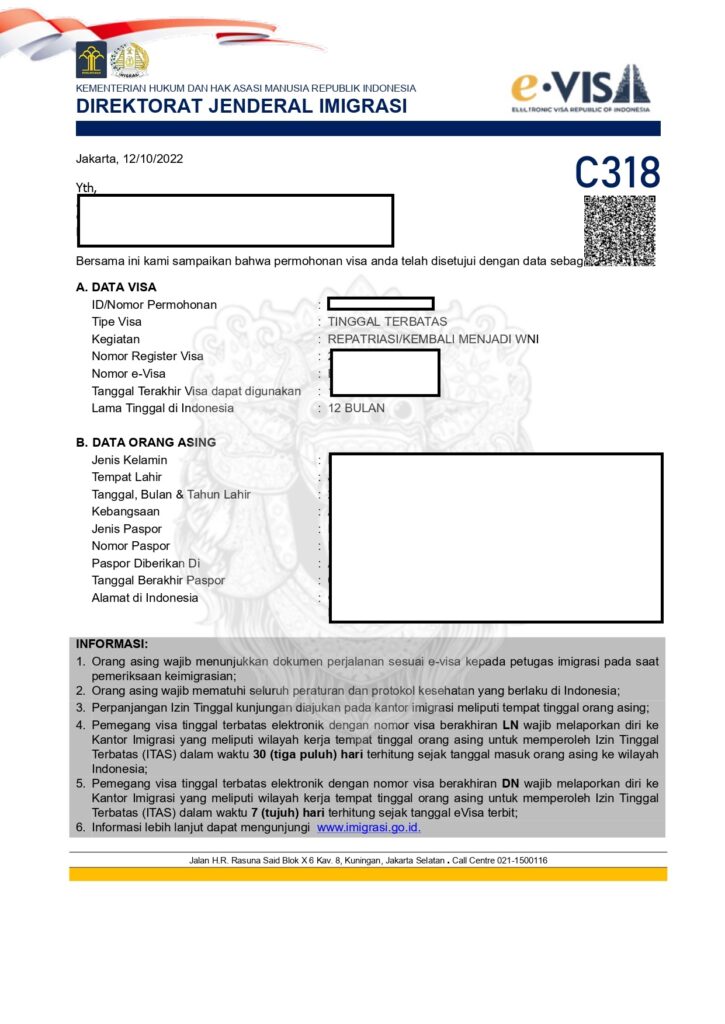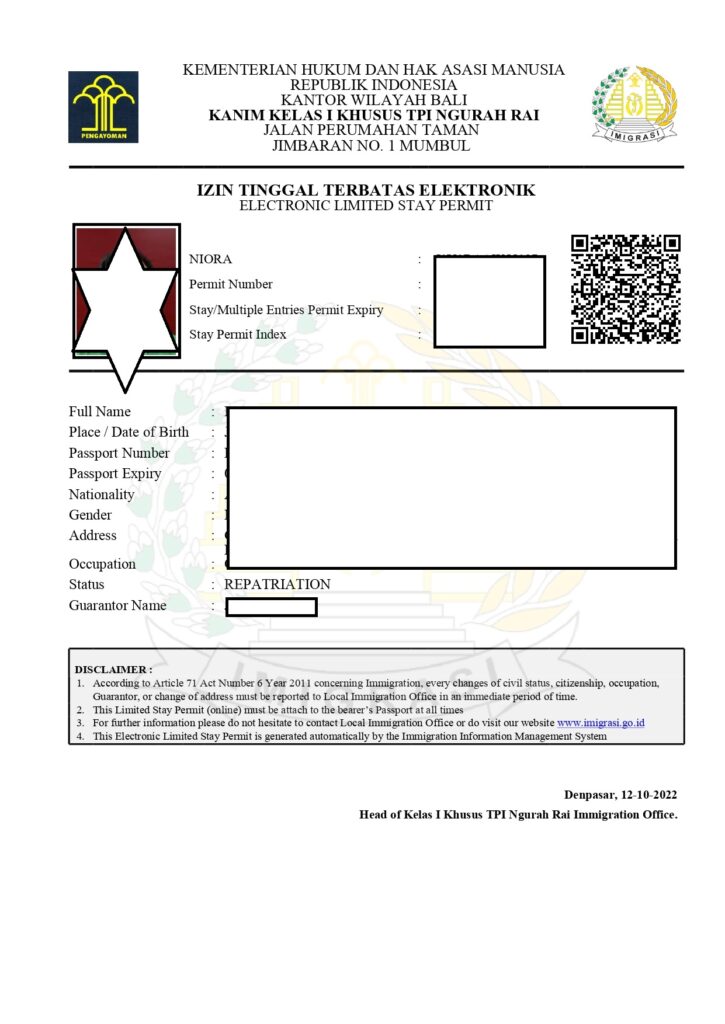 Fill in below your data to obtain evisa C318